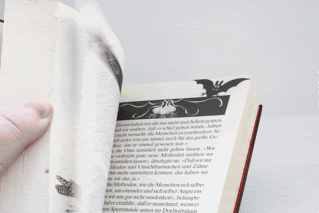 i mentioned
on my other blog
about doing a vampire related post here...partly due to halloween and partly because of the vampire explosion of late.
i love vampires and i love
vampire literature
, film, culture, etc...i even wrote my honor's thesis on
vampirism is scandinavian folklore and blood drinking in viking history
...truly weird, right?
my friends are always asking me if i like
twilight
or
the vampire diaries
...i read the first
twilight
book and it was alright (i preferred
the movie
). i do see the appeal to the young adult crowd, although i think i would've hated the whole thing when i was 14 (i was a vampire lit snob back in the day). i haven't read
the vampire diaries
books but i think
the show
is pretty good so far.
i love hbo's show
true blood
, as well as,
charlaine harris'
southern vampire series
of books; which the show is based on (the show is very different from the books). it's good, light, page-turning reading and harris does an excellent job on character development. i'm addicted and if they could go on forever i would read them forever!
right now i'm reading
laurell k. hamilton's
anita blake: vampire hunter
series...i'm on the second book
the laughing corpse
and they are alright. i hope they get better further into the series.
anyways, i think there are some must reads in the vampire genre of literature...and i certainly have not read everything out there so if there's anything you want to add in the comments, please feel free! i love recommendations.
but first! the book pictured above...i picked it up a long time ago, where, i cannot remember. the whole book is in german and that means i can't really read it, but i still love it. the illustrations are wonderful (including the super neat moving bat on each page corner)...the title in english reads,
bad times for ghosts
, and i believe it's also a
episode
of a
tv show
(maybe?).
back to
vampire literature
...here are my recommendations:
^o^
dracula
by
bram stoker
^o^
carmilla
by
j. sheridan le fanu
^o^
interview with the vampire
by
anne rice
(as well as
the vampire lestat and
the queen of the damned
...don't bother with the rest)
^o^
the vampyre
by
john william polidori
^o^
varney the vampire or the feast of blood
(
a penny dreadful
) by
james malcolm rymer
^o^
the hunger
by
whitley
strieber
^o^
salem's lot
by
stephen king
^o^
the historian
by
elizabeth kostova
^o^
let the right one in
by
^o^
the demon lover
by
dion fortune
^o^
the vampire tapestry
by
suzy mckee charnas
^o^
our vampires, ourselves
by
nina auerbach
- not literature, but critique
schlechte zeiten für gespenster
by w.j.m. wippersberg
1984, benziger
illustrated by käthi bhend-zaugg